Work After Retirement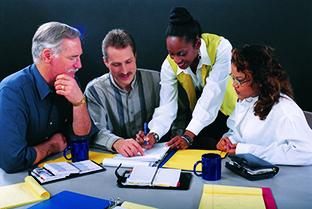 Notice to retirees who are considering returning to work after retirement:
After your retirement, you may work in any occupation or employment outside of OCERS-covered employment and there is no effect on your OCERS retirement benefit.
You may work for the County of Orange or any of OCERS' participating employers without interruption of your retirement benefits as:
An employee in an emergency to prevent stoppage of public business or because a position has skills needed to perform work of limited duration of a maximum of 960 hours per fiscal year after a 180 day waiting period following the date of retirement. You may be employed before the 180 day waiting period has ended if the employer certifies employment is necessary and the appointment has been approved by the governing body of the employer in a public meeting or you are a retired safety member returning to a position regularly performed by a public safety officer or firefighter.
If you received additional years of service through an early retirement incentive (ERI) you must wait 180 days before returning to work.
A juror, election officer, field deputy for registrar of voters or temporarily as a judge when assigned by the Chairman of the Judicial Council.
A member of the OCERS Board of Retirement.
If you are re-employed in a permanent position with the County of Orange or any of OCERS' participating employers and are eligible for OCERS membership (permanent position, working at least 20 hours per week), you need to be re-instated into active OCERS membership. You must provide medical evidence that you are not incapacitated for the job duties assigned. Requests for re-instatement must be reviewed and approved by the Board of Retirement.
Your OCERS retirement payments stop on your re-employment date. You will enter into active OCERS membership in either the current Safety Member formula or General Member formula. When you retire again, your retirement benefit will resume.

Note: Employment with the County of Orange beyond these conditions may result in cessation, reduction or re-calculation of your retirement benefit. If you retired under an Early Retirement Incentive (ERI), please contact OCERS before you return to work for the County or any OCERS' participating employers.
Log on to myOCERS and view your account online.