Request for Proposal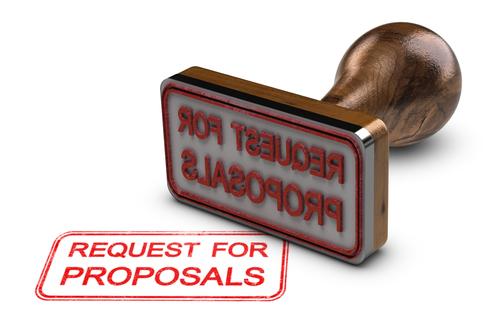 Whenever OCERS is issuing Requests For Proposals (RFPs), they will be posted here. Each RFP will have its own drop-down window. Simply click on the name of the RFP and that window will open. You will be able to view all the specific information online: the desired qualifications, deadlines and important contact information. Some RFPs will have a Questions and Answers document available.
RFP: Board Room Audio/Visual Presentation System Upgrade – Updated
OCERS is soliciting proposals Board/Conference Room Audio Visual Design Installation and Service firms to design and install a comprehensive state of the art, all-inclusive Board Room technology solution.
Board Room Audio Visual Upgrade RFP
****Revised Section 12: Schedule of Events to move RFP questions due by October 29th.
Board Room Tours by Appointment Only. RSVP to schedule a time slot to visit on one of the available days:
Wednesday October 16, 2019 – 3:00 pm to 4:30 pm
Thursday October 24, 2019 – 1:30 pm to 4:30 pm
See RFP for details. If alternate time slot is needed contact OCERS.
RFP: Investment Fund Risk Management System
OCERS is soliciting proposals from qualified firms interested in providing a total Fund risk system that will incorporate a comprehensive, multi-asset class, investment risk analysis system to assist in systematically identifying, assessing, monitoring and reporting on portfolio risk for the total Fund.
Hope you and your families and team members are keeping safe! OCERS released the RFP on March 6th and we are quickly approaching the deadline of March 20th for any questions relating to the RFP. Please take an opportunity to review and ask for any clarifications.
Given the highly challenging circumstances surrounding the Covid-19, additional time to respond to the RFP has been allowed. The due date for responses is by the end-of-day, April 24th.
RFP: Investment Fund Risk Management System Questions and Answers
RFP: Investment Counsel Services
The Orange County Employees Retirement System ("OCERS") is requesting proposals from qualified firms interested in providing investment counsel services under the direction and supervision of OCERS' General Counsel. OCERS intends to add to the current pool of pre-qualified law firms to utilize on an as-needed basis.
Investment Counsel Services RFP