Request for Proposal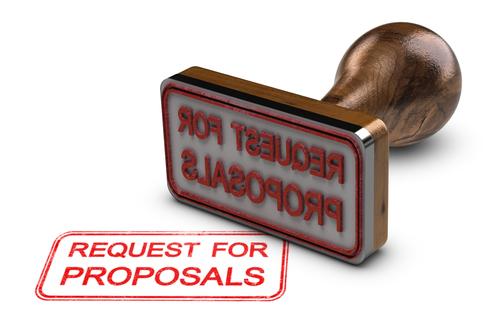 Whenever OCERS is issuing Requests For Proposals (RFPs), they will be posted here. Each RFP will have its own drop-down window. Simply click on the name of the RFP and that window will open. You will be able to view all the specific information online: the desired qualifications, deadlines and important contact information. Some RFPs will have a Questions and Answers document available.
RFP: Enterprise Resource Planning (ERP) System
The Orange County Employees Retirement System ("OCERS") is requesting proposals from qualified firms interested in providing an enterprise resource planning (ERP) solution that meets the requirements identified in this RFP. OCERS requires that any proposal for an ERP also include professional services necessary to implement the system.
Those who wish to be considered must submit their completed proposal by 5:00 p.m., PST, November 30, 2020. Specific instructions for proposal submissions are contained in Section 7 of this RFP.
Enterprise Resource Planning (ERP) System RFP
ERP RFP Questions and Answers posted 11-23-2020
*Please note, OCERS has a file size limit of 20 megabytes. If your submission exceeds our size limit, please send an email immediately to jdoezie@ocers.org and we will respond with alternate instructions.
REVISED 11/16/2020 – RFP submission deadline has been postponed until the end of business on December 7, 2020 PST. Please contact Jim Doezie by email at jdoezie@ocers.org should you have any questions.
REVISED 11/06/2020 – Questions about this RFP must be submitted in writing by 5:00 p.m. PST, November 16, 2020 to Jim Doezie, Contracts, Risk & Performance Administrator, by email at jdoezie@ocers.org. This revision results in OCERS posting the response to questions on November 23, 2020.
RFP: Board Room Audio/Visual Presentation System Upgrade – Postponed
*Postponed*
OCERS is soliciting proposals Board/Conference Room Audio Visual Design Installation and Service firms to design and install a comprehensive state of the art, all-inclusive Board Room technology solution.
Board Room Audio Visual Upgrade RFP
****Revised Section 12: Schedule of Events to move RFP questions due by October 29th.
Board Room Tours by Appointment Only. RSVP to schedule a time slot to visit on one of the available days:
Wednesday October 16, 2019 – 3:00 pm to 4:30 pm
Thursday October 24, 2019 – 1:30 pm to 4:30 pm
See RFP for details. If alternate time slot is needed contact OCERS