Shawn Dewane
Chair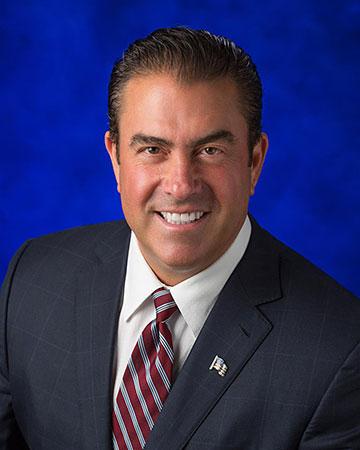 Ninth Member
Public Member
Appointed by Board of Supervisors
Term: 01/01/2023 - 12/31/2025
Shawn Dewane was appointed by the Board of Supervisors in February 2017 and sworn in on March 20, 2017 to the OCERS Board of Retirement.
Mr. Dewane is a registered principal and investment management consultant with Newport Beach-based Dewane Investment Strategies. In his role at the independent firm, Mr. Dewane provides comprehensive wealth planning and sound investment management.
Before establishing Dewane Investment Strategies in 2004, Mr. Dewane served as a first vice president with Wachovia Securities and a vice president with Prudential Securities. He earned a bachelor's degree in business management from Arizona State University and an MBA from Pepperdine University, where he now serves as an adjunct professor.
A native of Wisconsin, Mr. Dewane lives in Costa Mesa with his wife Tracey, and their three children.