Shari L. Freidenrich, CPA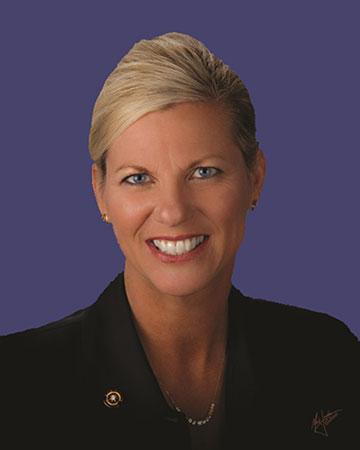 Orange County Treasurer – Tax Collector
Ex-Officio Member
Shari Freidenrich was elected as the Orange County Treasurer-Tax Collector in November 2010 and was re-elected in 2014, 2018 and 2022. Prior to that she also served as a public servant as the Elected Treasurer for the City of Huntington Beach for 15 years.
She brings extensive investment experience to the OCERS Board of Retirement, including 25 years of public funds investment experience. As County Treasurer, she is responsible for overseeing the county's $10 billion investment pool. Treasurer Freidenrich also serves on the County Deferred Compensation committee, the County Audit Oversight Committee and the Public Finance Advisory Committee and is the liaison to the County Treasury Oversight Committee.
Prior to her work with the City of Huntington Beach, Treasurer Freidenrich was the Controller for McDonnell Douglas Travel Company, a division of the former McDonnell Douglas Corporation (now Boeing Corporation) from 1994 to 1996. She also worked for McDonnell Douglas Corporation as an Auditing Specialist from 1988 to 1994. She started her career with Deloitte & Touche, an international accounting firm in both their Seattle and Costa Mesa offices, and left as a manager in 1988.
Treasurer Freidenrich holds a Bachelor's Degree from Washington State University in Business Administration with an emphasis in Accounting, where she graduated summa cum laude. Treasurer Freidenrich is a Certified Public Accountant as well as a Certified California Municipal Treasurer (CCMT), Certified Public Finance Administrator (CPFA) and Advanced Certified Public Finance Investment Manager (ACPFIM). Treasurer Freidenrich and her husband Clive live in Huntington Beach.