OCERS' CIO on 2023 Power 100 List
November 7, 2023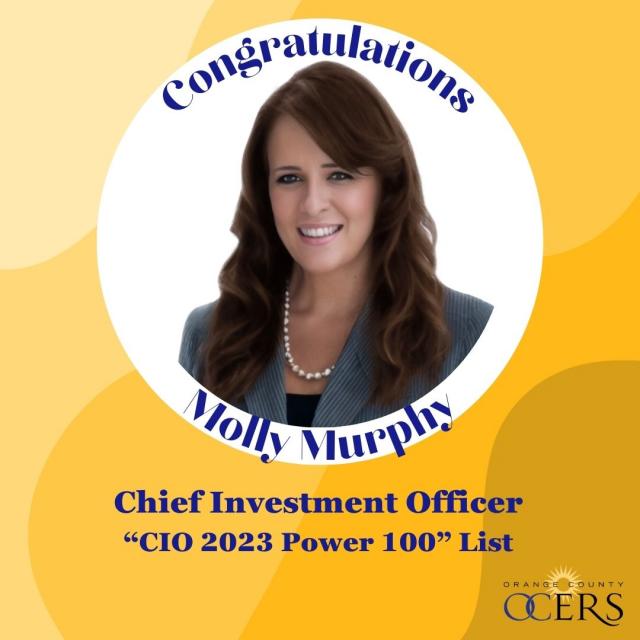 We are proud to announce that OCERS Chief Investment Officer Molly Murphy has been honored with a coveted spot on the Chief Investment Officer's Magazine 2023 Power 100 List, recognizing top investment officers.
Since 2010, Chief Investment Officer, an ISS Media brand, has recognized institutional asset owners, asset managers, and consultants who serve them with its annual Industry Innovation Awards.
The article notes that the CIOs featured are those who "continue to guide their funds through volatile times and are disciplined enough to navigate whatever is ahead… while still abiding by the underlying principles for the same institutions and beneficiaries who rely on them."
Please join us in congratulating Ms. Murphy for this well-earned distinction, and we take great pride in having her as an esteemed member of the OCERS Senior Executive Team.
Read more: 2023 Power 100 | Chief Investment Officer (ai-cio.com)