OCERS Appoints Manuel D. Serpa as its New General Counsel
October 5, 2023
The Orange County Employees Retirement System (OCERS) is pleased to announce the appointment of Manuel D. Serpa as its new General Counsel, succeeding retired General Counsel Ms. Gina Ratto.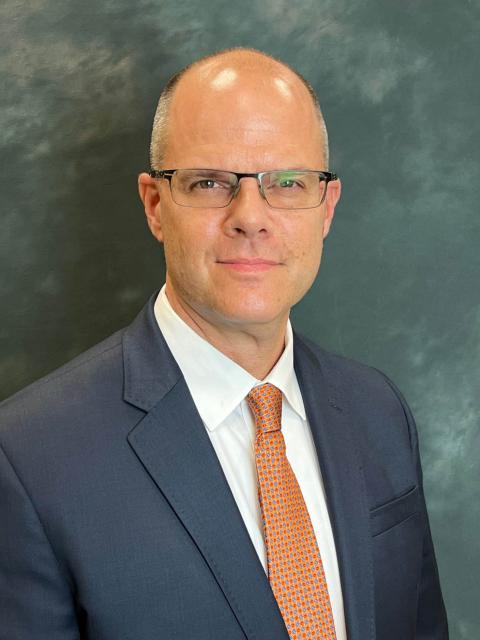 Mr. Serpa expressed his enthusiasm for the new role, stating, "I am honored to have this opportunity to lead the OCERS legal team. My primary objective is to help OCERS achieve its strategic goals in service to its membership while upholding its legal obligations."
An accomplished and well-rounded attorney with thirty years of experience, Mr. Serpa is an excellent fit for the position. He served as Deputy General Counsel under Ms. Ratto, which he says enabled him to develop strong lines of communication within OCERS and with our member employers. Before joining OCERS in 2019, he was a partner at Olivarez, Madruga, Lemieux & O'Neill (OMLO), where he provided comprehensive transactional and litigation services to a variety of public agency and municipal clients. Mr. Serpa's professional journey includes over two decades as a supervising attorney at a national disability law firm, where he led their federal court appellate practice in the 9th Circuit.
Mr. Serpa earned a Bachelor of Science in Communications from the University of Texas, Austin, and a Juris Doctorate from Pepperdine School of Law.
As OCERS' General Counsel, Mr. Serpa is responsible for providing legal counsel and guidance, ensuring strict adherence to applicable laws, regulations, and rules. Reporting to the Chief Executive Officer, he will oversee the legal division, collaborate with external legal firms for specialized services, and provide complex legal support to fulfill OCERS' operational and fiduciary obligations.
"I'm proud that Mr. Serpa's experience with OCERS really showed as he competed against a national pool of candidates and ultimately received our nod of approval," said Steve Delaney, CEO at OCERS. "His years at OCERS have demonstrated to the Board of Trustees and our stakeholders that he has the skills we are looking for in filling this vitally important position."
###
Media Contact:
Mary-Joy Coburn
Director of Communications
mjcoburn@ocers.org