David L. Ball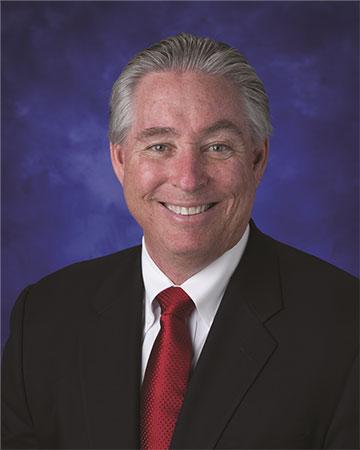 Sixth Member
Public Member
Appointed by Board of Supervisors
Term: 01/01/2017 – 12/31/2019
David L. Ball was appointed to serve on the Board of Retirement by the Orange County Board of Supervisors on September 17, 2013. Mr. Ball is a long-time resident of Orange County with four decades of business experience.
Mr. Ball has held a number of high-profile positions with Costa Mesa-based Arnel Development Company and Affiliates since December 1983 including an early role as Chief Financial Officer responsible for accounting systems, investment of cash, lender relationships, and financial projections for real estate projects. Mr. Ball served as the Executive Vice President-Real Estate Development and was subsequently promoted to the position of President of Arnel Development Company.

Subsequent to 1994, Mr. Ball was an active partner with Ambassador Argyros developing shopping centers both acting as a developer and as a financial partner. Concurrent with the on-going operations of this new entity Mr. Ball also continued to over-see the operations of Arnel Development Company.

Mr. Ball began his career in the banking industry prior to making the transition to real estate development. Initially, Mr. Ball was employed with Union Bank in 1976 where he completed extensive formalized training in loan underwriting, cash flow analysis, balance sheet and income statement preparation and risk evaluation. He then worked for Wells Fargo Bank and Crocker Bank, serving in a wide range of positions including Credit Manager, Loan Officer, Vice President, and Senior Vice President.

Mr. Ball holds a Bachelor's Degree in Business Administration with a concentration in Finance from California State University, Fullerton, where he graduated with honors. He has been married to his wife Cheryl for 40 years and the couple has two daughters, a son and two grandchildren.

Click here to send an email to Board Member Ball.