Board of Retirement Members Sworn Into Office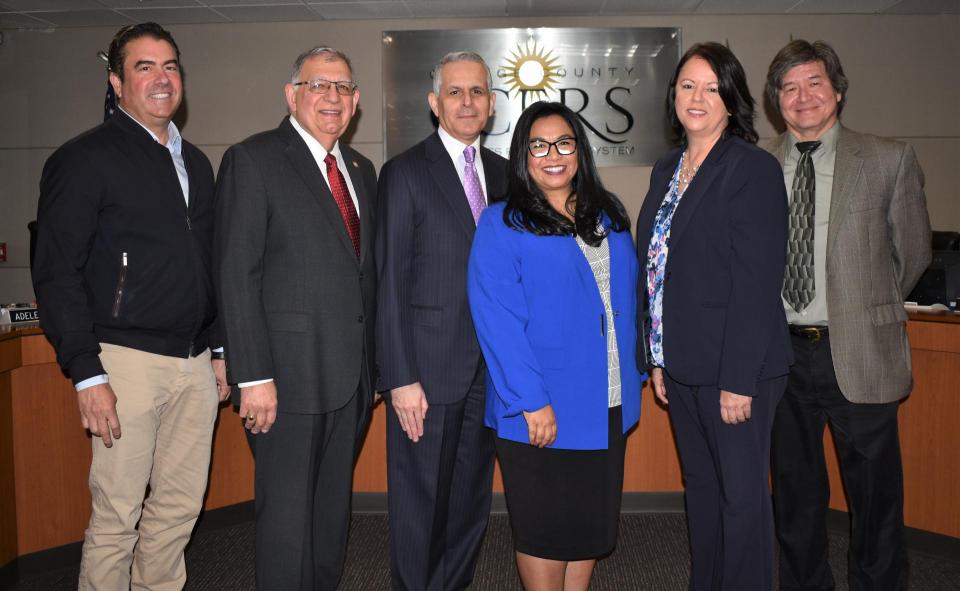 At the regular OCERS Board of Retirement meeting held on Tuesday, January 21, 2020, Adele Tagaloa and Arthur Hidalgo were sworn into office as OCERS Board of Retirement Trustees. Clerk of the Orange County Board of Supervisors Robin Stieler also swore in returning members Charles Packard, Frank Eley and Shawn Dewane.
OCERS is administered by the Board of Retirement, a group of 10 trustees bound by the County Employees' Retirement Law of 1937.
Board members serve three-year terms, with the exception of the County Treasurer, who serves during his or her tenure in office.