Updated Message from OCERS CEO Steve Delaney
May 7, 2020 Update on OCERS Operations and Financial Strength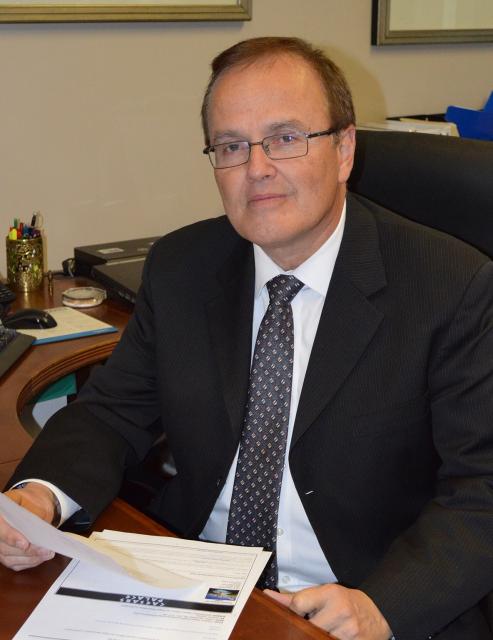 It was six weeks ago on Wednesday March 18, 2020 that the OCERS staff departed our building and began working remotely to abide by the Governor's directive that all Californians "shelter in place", in order to protect each of us from the COVID-19 pandemic.
I want to take this opportunity to reach out to our nearly 50,000 members to assure each and everyone one of you that the Orange County Employees Retirement System (OCERS) is strong, financially secure, and that our investment portfolio is safe and well positioned to face the challenges of market volatility.
OCERS is celebrating 75 years of dedicated service to our members in 2020. Through the highs and lows of those years – from the system's start in the chaos of a world war through the trauma of the County's bankruptcy a half century later to the Great Recession already more than a decade past – through all of that, every OCERS pension check ever earned has been paid. Nothing in this current crisis can change that; that is our promise to you.
While our office has been closed to the public, the OCERS staff is successfully working remotely to support our members – both active and retired – as well as our employers. Despite working remotely, we have been able to staff our phones with live operators. During business hours you can call one of our staff members and receive immediate assistance. We are timely processing requests for retirements. The April 1st payroll was completed in late March; the May 1st payroll was completed in late April, despite being the busiest period of every year. I am happy to report that all payments to our retired members have been issued on time during the pandemic.
When financial markets experience downturns, some OCERS members may become concerned about their retirement benefits. The good news for OCERS benefit recipients is that stock market declines do not affect benefit amounts. Market volatility is expected but OCERS is a long-term investor and the OCERS Board of Retirement's investment philosophy is designed to minimize the impact of that volatility and achieve our goal of providing you with a safe and secure benefit through asset diversification and prudent strategies.
At this point, we will continue to operate in this remote fashion until we are provided the green light to resume normal operations within our building from the Orange County Health Department and the Governor's office. We do not anticipate delays in accepting new retirement applications or processing transactions during this period.
We are committed to continuing to serve you with our member-centered operations and safeguard the contributions made by our members so they are available now and far into the future.
Any member or employer who has concerns about the service our team has provided can share them by reaching out to OCERS, attention Jeff Lamberson, Director of Member Services at jlamberson@ocers.org.