Russell Baldwin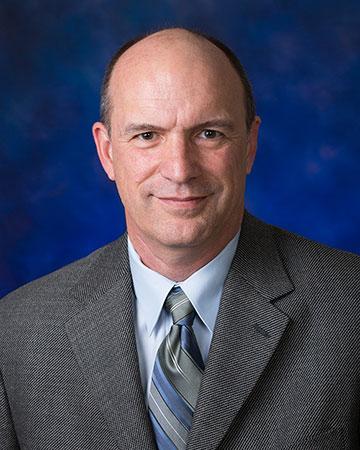 General Board Member
Elected by General Members
Term: 01/01/2017 – 12/31/2019
Following a regular election held in 2016, Russell Baldwin returned to the OCERS Board of Retirement on January 1, 2017.
Mr. Baldwin brings a wealth of experience to the Board of Retirement, having previously served as a member on the Board from January 1, 2006 to December 31, 2012. During his prior service as a member of the Board of Retirement, Mr. Baldwin served as Chair of the Board and the Audit Committee.
He currently works for the Orange County Sheriff's Department, and is a Senior Forensic Scientist at the Orange County Crime Laboratory. He has previously worked in DNA, Toxicology, Forensic Alcohol and Controlled Substances sections in his public service career. Mr. Baldwin holds a Bachelor of Science Degree in Biology from the University of California, Irvine.
He is currently a member of the OCEA Board of Directors, Citizen's Climate Lobby, Union of Concerned Scientists and the Costa Mesa City Bikeability/Walkability Committee. He is married and has two daughters and one stepson.