Roger Hilton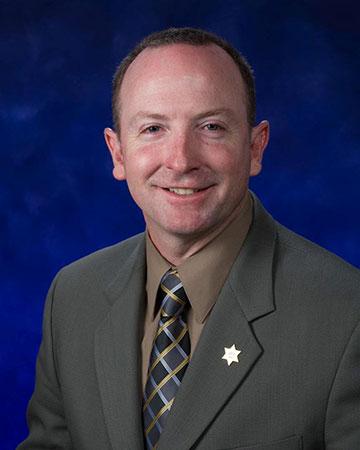 Seventh Member
Safety Board Member
Elected by Safety Members
Term: 07/01/2018 – 06/30/2021
Roger Hilton was elected to the office of Safety Member on May 22, 2012. Mr. Hilton has worked in law enforcement for more than 30 years. He brings more than 22 years of working in leadership roles in employee labor organizations to his position on the OCERS Board of Retirement.
Hilton began his law enforcement career in 1988 as a deputy for the Los Angeles Sheriff's Department. In 1990 he made a lateral move to the Orange County Marshal's Department as a deputy marshal. In 2000, he joined the Orange County Sheriff's Department after it absorbed the Marshal's Department. Hilton spent nearly eight years on the Board of Directors of the deputy marshals' association, serving as president, treasurer and director. He helped facilitate the merger of the two departments as his last presidential task.
With the merger complete, he immediately went to work for the Association of Orange County Deputy Sheriffs (AOCDS), which represents 3,500 active and retired deputy sheriffs, district attorney investigators and probation officers. He spent many years as an AOCDS area representative, Political Action Committee (PAC) member, and contract negotiations team member. He currently serves as a Board Member, PAC Chairman and Medical Benefits Trustee for AOCDS. In addition to his duties for OCERS and AOCDS, Hilton is an active Orange County Deputy Sheriff currently assigned to the Training Division and sits as a board member for the State Association of County Retirement Systems.