OCERS Profile: Cynthia Hockless, Director of Human Resources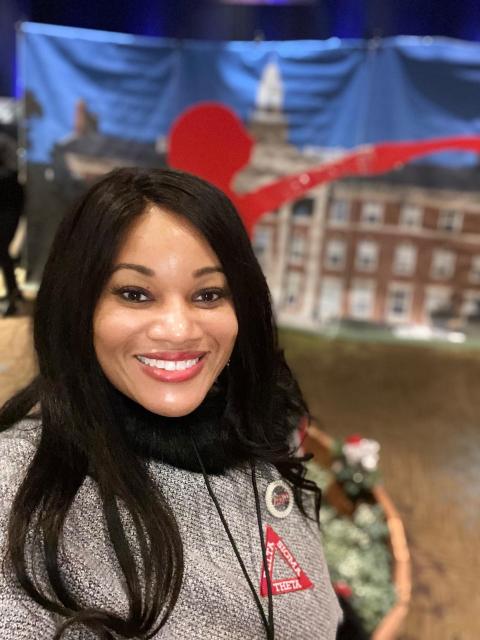 Cynthia Hockless is the Director of Human Resources for the Orange County Employees Retirement System (OCERS). She will be celebrating her 10th year with the agency later this year. Cynthia manages the "People Strategy." She oversees the Human Resources department which includes assisting the agency with recruiting, retaining, and developing an engaged workforce. Some of the programs Cynthia implemented at OCERS to strengthen their culture are, Bring your Child to Work Day, The Great Shakeout, many work themed Committees like the Sunshine Committee which supports employees and their families during challenging times, and the OCERS Volunteer Program. Today, Cynthia is partnering with Inclusion Nation and OCERS Senior Leadership Team to create a Diversity, Equity, and Inclusion program all employees can assist with creating and participate in. Cynthia has worked in the Human Resources field for 20 years. She has held HR positions with other government agencies such as the Superior Court of California in San Bernardino, the County of San Bernardino, and the County of Riverside and held senior level Human Resources roles for Time Warner and Charter Communications.
Cynthia holds a Bachelor of Science degree in Business Management, a Master's degree in Organizational Leadership, and is a Certified Professional in Human Resources (SHRM-CP) through the Society of Human Resources Management (SHRM). Currently, Cynthia is completing post-graduate courses at Cal State Dominguez Hills to obtain a Community College Teaching Certificate. Once she retires, she plans to teach part-time at the Community College level, as this is where she started her education journey. Cynthia belongs to the Orange County Chapter of the Professionals in Human Resources (PIHRA), Society of Human Resources Management (SHRM), World at Work, and is an active member in the International Public Management Association for Human Resources (IPMA-HR) Public Pension group.
For the past 15 years, Cynthia has been a proud member of Delta Sigma Theta Sorority, Inc. The Sorority was founded on January 13, 1913, by 22 collegiate women at Howard University to promote academic excellence and provide assistance to those in need. The Founders of Delta Sigma Theta envisioned an organization committed to sisterhood, scholarship, service, and addressing the social issues of the time.
Cynthia is an active member of the Inland Valley Alumnae Delta Sigma Theta Chapter. She is a Committee Member for Delta's upcoming Day of Service on March 26, 2022. Here Cynthia is organizing a campaign to collect over 1,000 feminine hygiene products for young women in need. The campaign theme is "Things for Queens". The campaign is in conjunction with the organization, I Support the Girls. This organization collects and distributes essential items, including bras, underwear, and feminine hygiene products, allowing women who experience homelessness, impoverishment, or distress to stand tall with dignity. This year Cynthia and her Sorority has pledged to collect more than 1,000 items for young women's hygiene. The items will be donated to local school districts and churches in the Inland Empire service area. The collection drive will run throughout March. March is National Women's History Month and March 8th is International Women's Day. On this day each year, America celebrates the social, economic, and political achievements of women around the world. The day also brings international awareness to gender parity. This year's International Women's Day theme is #BreakTheBias. Cynthia shared one of her favorite quotes is from Dr. Martin Luther King Jr. which states, "Everybody can be great because anybody can serve."