OCERS Chief Investment Officer Molly A. Murphy Named as Finalist for the CIO Industry Innovation Awards
Media Release: October 21, 2022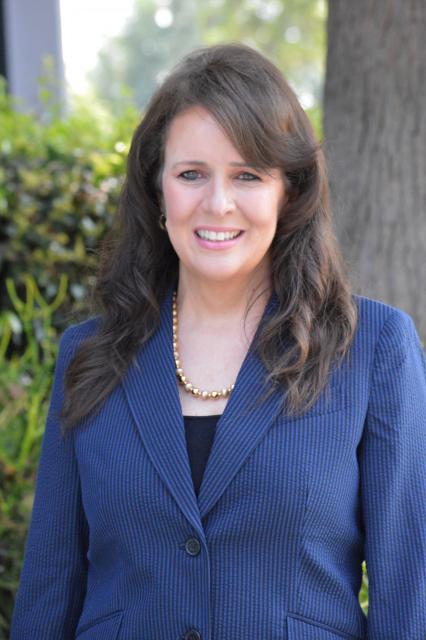 Santa Ana, CA, October 21, 2022 – OCERS CIO Molly A. Murphy has been selected as a finalist for the CIO Industry Innovation Awards in the category for "Public Defined Benefit Plans Assets Greater Than $20 Billion to $100 Billion."
The honor was announced by Amy Resnick, Executive Editor of CIO and PLANSPONSOR on Oct. 21, 2022. The finalists will be recognized, and winners in all 11 fields will be announced at the Industry Innovation Awards Dinner – which follows CIO's Influential Investors Forum – in New York City on Dec. 6, 2022.
"OCERS' Investment Committee and Senior Executive Team are very proud to hear of Ms. Murphy's selection as a finalist for this prestigious honor," Steve Delaney, CEO of OCERS said today. "She has brought a wealth of investment experience and in-depth knowledge of the markets to her position managing OCERS' investment portfolio for more than five years."
Ms. Murphy joined the Orange County Employees Retirement System ("OCERS") as CIO on June 23, 2017. During her tenure, OCERS' investment portfolio has grown from approximately $14.5 billion (as of June 30, 2017) to $20.8 billion (as of June 30, 2022).
Ms. Murphy is a CFA Charter holder and earned an MBA from Xavier University with a concentration in Finance. Additionally, she earned a Bachelor of Science degree from Miami University in Oxford, Ohio, majoring in Finance and earning her Minor in Decision Sciences.
For more information on the CIO Industry Innovation Awards, visit: https://www.ai-cio.com/news/cio-announces-2022-asset-owner-industry-innovation-award-finalists/
About OCERS:
Located in Santa Ana, California, OCERS is a $20.8 billion cost-sharing multiple-employer defined benefit pension plan covering employees of the County of Orange and 12 other participating public employers. OCERS was established in 1945 and provides retirement, death, disability, and cost of living benefits to more than 50,000 local public employees and their families. For more information about OCERS, visit www.ocers.org.
About CIO:
Chief Investment Officer—or CIO—provides context and insight about the investment and operational issues affecting the world's largest institutional investors via news, opinions and research, and to establish a community for dialogue among these asset owners through various forums, events and awards programs. For more information, visit https://www.ai-cio.com/.
About Institutional Shareholder Services:
Founded in 1985, Institutional Shareholder Services group of companies (ISS) empowers investors and companies to build for long-term and sustainable growth by providing high-quality data, analytics and insight. ISS, which is majority owned by Deutsche Börse Group, along with Genstar Capital and ISS management, is a leading provider of corporate governance and responsible investment solutions, market intelligence, fund services, events and editorial content for institutional investors and corporations, globally.