A Note For Retirees About CARES Economic Impact Payments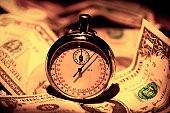 Are you a retiree with questions about the recently-enacted Coronavirus Aid, Relief and Economic Security (CARES) Act? You may be eligible for economic impact payments. On March 30, 2020, the Treasury Department and the Internal Revenue Service (IRS) announced that the distribution of economic impact payments will begin in the next three weeks and will be distributed automatically, with no action required for most people. On April 1, 2020, the Treasury Department further clarified that Social Security recipients don't need to file a tax return to receive the payments if they meet eligibility standards.
However, some members and others who typically do not file returns may need to submit a simple tax return to receive the stimulus payment. If you have a tax advisor, please consult with that professional. If you don't have a tax advisor or do not typically file a tax return, the IRS has also set up a special site with online resources to help eligible taxpayers get their economic impact payments at: https://www.irs.gov/newsroom/economic-impact-payments-what-you-need-to-know.