Coronavirus (COVID-19) Update
March 30, 2020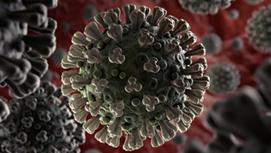 In the spirit of the COVID-19 medical directives of the CDC and the Orange County Health Care Agency, and out of concern for the health of our 45,000 OCERS members as well as our nearly 100 staff who serve them, we have decided to temporarily suspend in-person meetings with visitors to the OCERS Headquarters building in Santa Ana. Beginning Tuesday morning, March 17, OCERS was closed to walk-in members and the public on a temporary basis. Retirement applications can be completed and filed via the myOCERS member portal or mailed to the OCERS office.
The office is currently closed to all visitors and will remain closed until public health officials determine that it is safe for us to reopen. During this closure period, OCERS' staff will still be available via phone and email to assist members. This includes those in the process of filing for their retirement. If you have submitted an application for retirement, we are processing your application and you will receive your pension check as scheduled. We have staff working off-site to serve members, and one-on-one retirement consultations are being handled exclusively over the phone. If you have an existing appointment, we will reach out to you via telephone to finalize your retirement process.
The next OCERS benefit payment date is Wednesday, April 1, 2020. Retirees/payees will see their direct deposit payment on that date
In addition, OCERS has cancelled all upcoming Pre-Retirement Sessions, Empower Retirement lunchtime seminars and other mass gatherings. This was done in the wake of the CDC recommendation that those who are at higher risk of getting very sick from COVID-19 (including older adults) should avoid crowds as much as possible. It has been confirmed that "social distancing" can help slow the spread of COVID-19 in affected communities.

The OC Health Care Agency (HCA) has set up a Novel Coronavirus webpage to provide updates on what health officials are doing to protect the health of residents in Orange County.
Everyone here at OCERS appreciates your patience and we thank you for your service to Orange County during these difficult and uncertain times. We continue to be here to serve our members throughout this crisis.